Hi There!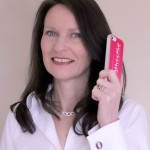 I'm Nicola Macdonald, a qualified marketer with lots of experience to share from working with SMEs!
I created Attractive Marketing because helping small business owners to promote and market their products and services makes me leap out of bed in the morning!
We're going through tough economic times right now but this also creates exciting opportunities. I find the energy, drive and passion of the great British entrepreneurial spirit quite inspiring and it's a privilege to be associated and working with some of them.
Then there's the wise business owner who knows that cutting back on marketing is not an option. Indeed, those who double their efforts will be the ones that reap the rewards and come out stronger as we start to see the recovery.
A good marketing plan is key to business success. To outsource that function can make good business and economic sense.
I'd love to have a chat with you to explore how, by working together, you could attract quality prospects, customers and sales that help you to achieve your business goals.
Hop over to the Attractive Services page for some ideas of how this could be done.
I look forward to hearing from you soon.
To your success!
Nicola