Marketing Planning Workshop
Next date to be confirmed
Send an email requesting to be alerted of the next date.
Time: 09:30 – 16:30
Hartsfield Manor Hotel, Sandy Lane, Betchworth, Nr Dorking, Surrey, RH3 7AA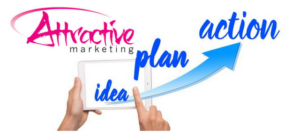 How would you like to plan for a really successful 2018?
All it takes is takes is a very small investment right now and you will reap the rewards in no time at all.
So, if you feel as though your marketing up until now has been rather ad hoc (in other words you've been 'winging it'!), that's probably left you wandering what you might achieve if you actually had a marketing plan.
Perhaps you feel that your approach has been rather scatter gun and you'd like to be much more focused. Focused on people that you can really help; ones that will benefit enormously from what you offer them. People that should really know about you because working with you can make a real difference to them.
To make this a reality you need to create an…
Attractive Marketing Plan
Join this workshop if you want to create your own Attractive Marketing Plan and:
Review your recent marketing activities – and learn from them
Really get to know your ideal customer
Clearly communicate how you help your ideal customer
Know exactly why they should do business with you rather than your competitor
Devise a specific marketing campaign
Create a marketing activity schedule
Work out how you are going to implement your marketing plan
Set your marketing goals and milestones to stay on track
Email me now

to grab the Early Bird price saving you 25% – You only pay £147 (normal price £195).
Don't leave the success of 2018 to luck. You make your're own luck!
When you sign up you will receive theses bonuses:
BONUS #1 – special pre-workshop eye opening exercise
You will be 100% fired up before the workshop. I know this because I will ask you to do an exercise before you come to the workshop. This simple exercise has created a 'bing' moment for almost every participant who has attended this workshop.
You will feel as though you've already gained a return on your investment before you've even started to work on your marketing plan.
BONUS #2 – What else will you receive?
You will receive your own marketing plan work book. This will form your marketing plan for the rest of the year. During the day you will add your own content to this already content rich document. The exercises that you work on during the day will help you to develop your marketing plan.
The marketing plan that you take away from the workshop will develop as you work on it and refer back to it during 2018.
BONUS #3 – What else will you receive?
You will receive a pre and post workshop marketing coaching telephone call. Past delegates have found this time hugely beneficial. It means firstly you come prepared and then afterwards we can catch up on the actions you've taken and are going to take.
PLUS #4 – What else will you receive?
A chance to discuss common issues with your peers. You'll be surprised at how similar your business problems are even though you may operate in very different industries. As solutions are discussed there will be some great ideas to help each other.
BONUS #5 – What else will you receive?
Time away from your usual surroundings. Quality time spent in the relaxing Surrey countryside to think clearly and be inspired.
Email me now to grab the Early Bird price saving you 25% – You only pay £147 (normal price £195).
Don't take my word for it! This is what past delegates say.
Richard Excell – 'Excellent. Very useful, informative, engaging, thought provoking.'
Ges Ray – 'Excellent. Warm, friendly and lots of really useful information. Good food too!'
Barbara Frodsham – 'I enjoyed the interactivity. Lots of information and well structured.'
Amanda Duncan – 'Really good. It has given me direction and motivation for my business this year.'
Laura Netley – 'It was good to bounce ideas off everyone and it was beneficial to take time out to plan for the coming year.'