Marketing – ACTION – PROFITS
6 months online Mastermind
For Solo Business Owners who are brilliant at what they do, but marketing is a mystery.
You know you have to get to grips with marketing, but where do you start?
Perhaps you've downloaded a marketing plan template from the Internet and noticed they are designed for larger companies; those with HR, Finance, Sales and Operations Departments.
When it's just you in your business, you'll have quickly come to the conclusion that these templates aren't a good fit.
During your career, you may have had teams to support you and experts to turn to for help if there was something you didn't know or understand.
Whole departments existed to focus on marketing, setting objectives and goals and measuring results.
But now, marketing falls squarely in your lap.
You feel rudderless, all at sea, with nobody around to guide you to where you want to be.
And you're beginning to wonder if your dream of having a successful business is ever going to materialise.
That's why I've created Marketing-ACTIONS-PROFIT, to help Solo Business Owners banish the frustrating ad-hoc and scattergun approach to marketing and give you the confidence and skills to develop marketing strategies and create marketing activities that deliver a flow of clients, all carefully managed within the time you have available and without putting a dent in your budget.
WHAT'S COVERED:
PHASE 1 – Planning
KICKSTART the ACTION with a 1 to 1 Marketing Coaching Session
Focus on the vision for your business and set the goals that will take your business to the next level, so that you can reinvest for continuous growth and enjoy the financial rewards.
Audit your past and present clients to identify patterns that will allow you to confidently predict which type of client will deliver you the most success, so you attract more of these profitable clients that you love to work with.
Review where your business has been coming from, so you can see what's been working well and do more of it and what can be improved to produce better results. Discover the gaps to see if there are new ways of attracting more of your ideal clients.
PHASE 2 – Getting known by your ideal client
Decide who your ideal client is, those you really love working with, who are rewarding, fun and profitable, so you can appeal to and attract many more of these perfect clients.
Define your ideal clients' problems, so that you create marketing communications that attracts them through your understanding, empathy and authority.
Identify what triggers your ideal client to take action, so that you can create attention grabbing and compelling marketing messages that will motivate them to choose you.
PHASE 3 – Positioning YOU as the must go to person
Analyse the DNA or your business to define your point of difference and position YOU as the specialist within your niche, so that you become the must go to person, attracting more of the people you love to work with.
Present your services so that it's crystal clear the value you offer. Create packages or programmes from your services that 'fit like a glove' making your offering enticing and easier to convert prospects to clients.
Show how you care, so that you build trust and connect more deeply with your target audience, so that it's easier for them to say 'yes, I really want to work with you'.
PHASE 4 – Create marketing campaigns that fill your workshops, sell your programmes and gain you 1 to 1 clients.
Using the 6 steps marketing campaign blueprint and a detailed breakdown for each step, create a day by day, week by week schedule of activities that will deliver more premium paying clients, increase delegates in your workshops or programme and result in more cash in the bank.
Apply a tried and tested formula to create compelling sales content for your marketing campaigns that delivers a flow of clients who are ready to work with you.
Define your upsell for the end of each campaign, so that you extend the lifetime value of your clients and increase your income.
PHASE 5 – Consistently Visible with Quality Content
Effortlessly create eye catching marketing content that moves your audience closer to buying from you, so that you increasingly improve the return on your marketing activity.
Create a content plan with a bank of interesting, relevant and inspiring topics, which speeds up the writing process, ensuring you are frequently showing up, sharing your thoughts, tips and advice and ever present in the mind of your target audience.
Squeeze maximum value from your content by repurposing each article into lots of smaller posts, scheduled and delivered over several social media platforms, grow and nurture your audience whilst you get on with doing what you love, serving your clients.
FULLY SUPPORTED
It's the support and accountability that you'll receive from me that provides the springboard to greater results and the success you are striving for and deserve.
Fortnightly live group calls with hotseats
This is your chance to gain my personal 1 to 1 attention to answer your questions and overcome any marketing or business challenges you're experiencing. Or tune in simply to listen to other's hotseats, which is a valuable opportunity to learn from their questions and my responses.
Daily support in the private Facebook group
Daily access to me and your peers to gain answers to your questions. This keeps the momentum going and allows you to take action with confidence.
Test your ideas and ask for feedback from members
Tap into the collective years of experience of your fellow cohorts, to brainstorm and test your ideas and ask for feedback, so that you increase your impact and improve your results.
Extra marketing training sessions added each month on hot topics trending in the group, so that you are continually honing your marketing skills, improving the delivery of your marketing activities and gaining better results.
Each month a guest speaker who's an expert in their own business area is invited to share their knowledge. These sessions are recorded so you can tap into a  catalogue of amazing business support. The topics covered so far:
Positive mindset
Pricing
Productivity
Presenting online
Goal setting (January 2021)
FULL ACCOUNTABILITY
It's the accountability to keep taking positive actions that will drive your business forward.
I've got your back. In fact, I know exactly what you are working on, because we worked that out in the Kick Start 1 to 1 and it's written in your plan. I will be right beside you, keeping you on track!
Plans are supposed to be flexible, so I'm with you to discuss and encourage the actions that will develop and deliver consistent quality marketing that will gain you a flow of ideal clients.
Weekly accountability check-in
Share the tasks you are committing to carry out during the next 7 days to the weekly accountability post, this will overcome previous ad-hoc activity and keep the momentum going.
Tell us what you've achieved during the week. Life sometimes throws us off track, if there's a hiccough we'll work out how you can deal with it.
Share your achievements and celebrate your wins with fellow members in the group. Enjoy collaborative congratulations, so you move forward with confidence in your ability to attract and deliver amazing results for your dream clients.
BONUSES
When you join before 14th April 2021 you'll also receive 3 bonuses.
BONUS #1
Generating Enquiries from LinkedIn Workshop
Discover how to optimise your profile to attract ideal clients to you, search for and connect with your ideal client and create content that nurtures the relationship, so when the time is right they get in touch because you are the obvious choice. The strategies work on Facebook and Instagram too.
BONUS #2
Content Planning Training (using Trello or app of your choice or spreadsheet)
Develop your key messages and content topics, so that you can be consistently visible building a targeted audience that knows, likes and trusts you and are motivated to buy.
BONUS #3
Receive my Client Case Study Template
Increase your authority and build trust using client success stories that share the results you deliver, in a way your prospects relate to, are inspired by and want for themselves, so you regularly generate new enquiries from eager clients.
YOUR INVESTMENT:
6 instalments of £120
For privacy reasons YouTube needs your permission to be loaded. For more details, please see our
Privacy Policy
.
I Accept
For privacy reasons YouTube needs your permission to be loaded. For more details, please see our
Privacy Policy
.
I Accept
Perfect For
Consultants, coaches and service providers who are fed up with their ad-hoc approach to marketing, are nervous about promoting their business and getting it wrong, and want ongoing marketing support in a collaborative group to generate a flow of enquiries from clients they'd love to work with.
Attractive Marketing Clients Say
Marketing felt like a dark art, I just didn't know where to start.

Nicola's course took me through positioning Just Ask Miffy, my niche and my ideal client. I now have a marketing plan which is targeted and definitely less scatter gun!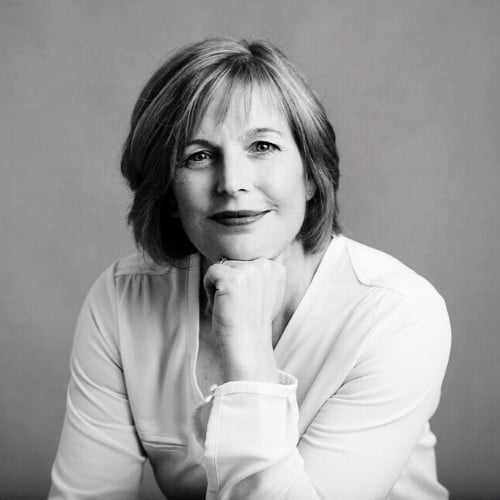 Marketing is something I know I should do, but I've always had an ad-hoc approach to it.

Nicola's course helped me focus and structure on what I should be marketing to who.

It was a great investment of both my time and money.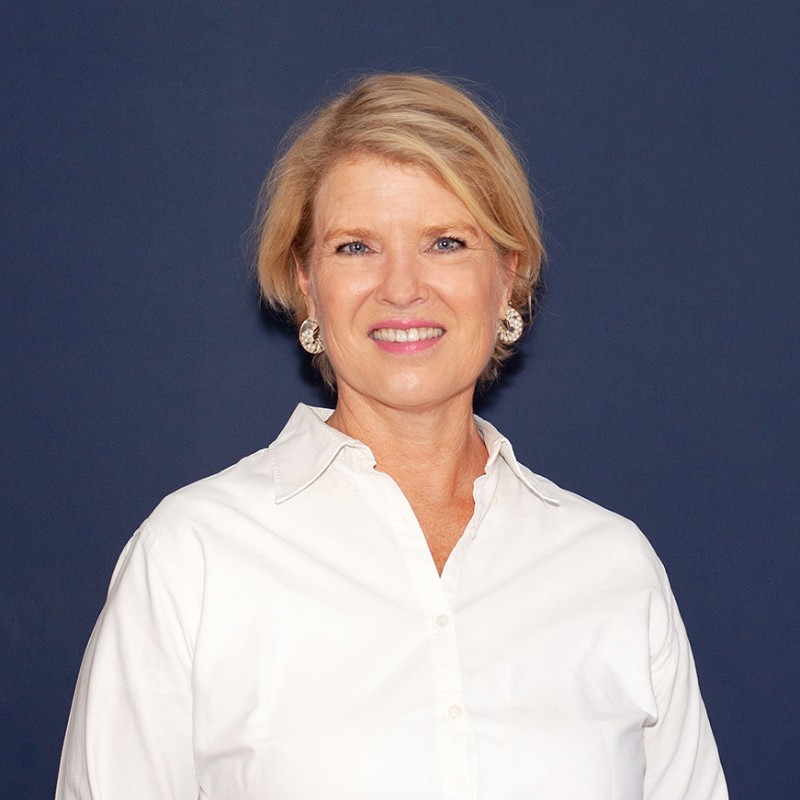 Creating content is always a struggle.

Nicola's marketing programme really helped me feel more confident and efficient at creating content.

I also updated my LinkedIn profile and quickly gained a new client from one of my posts!
Book a free 20-minute telephone consultation