Outsourced Marketing Services
Up to now you've probably been relying on gaining business through word of mouth or from existing customers. Perhaps you've dabbled in a few marketing activities, but because they've been rather ad-hoc and a bit scatter gun, the results have been disappointing.
But your business has grown (as have your overheads) so, to continue to develop your company, a well thought through marketing strategy and plan is required.
Creating a marketing strategy and the implementation plan is exactly how I can help you.
Retaining an experienced and qualified marketing professional to your team is perfect for businesses between 3 – 15 employees. It's ideal for companies that are not yet ready to employ a marketing person full time.
From experience, 1 – 2 days per month suits both your budget and your marketing needs.
Here's how we'll achieve this together.
The Strategic Marketing Plan
We'll start with reviewing your marketing plan (or creating one which is much more likely!).  This will be linked to your overall business objectives.
We get clear about:
WHO your ideal clients are
WHAT problems they have (and how you resolve them)
WHY they should do business with you rather than your competitors
This clarity leads to developing crystal clear messages that attract your ideal clients through targeted marketing activities.
The Tactical Marketing Plan
The next step is to decide the most appropriate channels and activities for delivering your marketing communications.
There are two elements to your tactical marketing:
Passive marketing
Active marketing
Passive marketing
You are visible 24/7. A quick search on your name or your company proves this and shows where a prospect can easily stumble across you. All these instances that must appeal to your ideal client, taking them from initial awareness, to becoming interested in how you can help them and then encouraging them to get in contact.
My job is to ensure that everywhere you appear you are attracting your ideal client.
Active marketing
These are the activities that proactively generate more visibility, awareness and interest.
There are a whole host of ways we can do this.
Website
Email marketing
Newsletters
Blogs
PR
Social Media
Telemarketing
Telesales
Exhibitions
Seminars
Workshops
Direct Mail
Branding
Networking
My job is to use a combination of these marketing tools to proactively and consistently generate a flow of enquiries from your ideal client.
What next?
Momentum!  Get your marketing planning started right now. I'd love to hear about your business and see how I can help. Here's how you can contact me.
Perfect For
A Managing Director employing (3 to 10 employees) with a business plan for growth.
I become one of your team, providing marketing strategy guidance to develop a plan that's aligned to the business goals.
You may have marketing resource at a junior level who can be guided in the implementation of the marketing activities.
If you don't have internal resource, that's not a problem as I'll help you here too.
Attractive Marketing Clients Say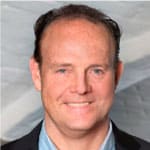 Nicola has been very helpful in helping us create a social media strategy. Her Linked In workshop helped us take a quantum leap in what has always been a confusing area for us. She is exceptionally helpful and enthusiastic and would highly recommend her for any company wanting to get their marketing strategy on track.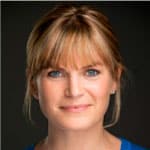 If I can get that much marketing advice from one LinkedIn workshop, I can't wait to see what Nicola can do for my business in the future!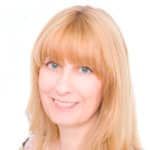 Nicola is highly professional, business-focused, responsive, and personable. Nicola has provided me with creative ideas and guidance on multiple marketing campaigns, introduced me to supportive contacts, and is an excellent marketing mentor.
Book a free 20-minute telephone consultation