Beware the yellow We!
At regular intervals throughout the year, or at the end of a marketing campaign, it's prudent to review results:
What worked really well? Definitely keep that in the plan
What showed promise, but with a bit of tweaking results could be improved?
What new approach could you research and try?
When you look at the customers you've gained during the review period you'll be analysing what marketing activity generated that business. You might see that it's from a favourite networking group, a good referrer, your website, social media, an advert you have in a local magazine, your eNewsletter and so on.
This is analysing your tactical marketing.
I'd like to suggest another way to review the impact of your marketing.
I always focus on marketing strategy first. That's why you'll hear me banging on about:
WHO is your ideal customer?
WHAT problems do they have?
WHY should they do business with you rather than your competitors?
Understand all these points in detail and your marketing activities will be far more fruitful.
Are you ignoring your ideal customer?
Here's a quick tip to check that you are speaking to your ideal customer.
Go to your website and highlight the content on one of the pages (not your About page)
Click the 3 vertical dots on you browser tool bar. Or they may be horizontal depending which browser you use
Select Find…
Type We into the box
Hit return
Do you see a load of yellow We?
If you do it's time for a clean up!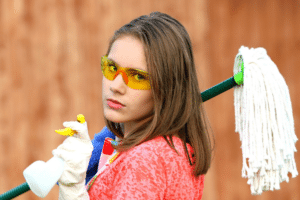 You could be focusing too much on yourself, your business, what you deliver and ignoring your customers' problems and how they feel once you've banished their pain.
True, at some point your prospects want to know about you, but before that stage they need to recognise themselves, see that you empathise and understand their problems, challenges and pain. They want reassurance through testimonials and customer stories.
The one thing you could do to improve the results from your marketing is to ensure that all your content speaks directly to your ideal customer, those special people who you'd love to have as customers and will make a big difference to the growth of your business.
If you would like to gain clarity regarding your marketing strategy there are a couple of ways I can help, either through Marketing Coaching or Marketing Workshops.
Get in touch and we can find out what works for you.
If you are struggling to pin down your ideal customer, you might like to download my eBook How to attract your ideal customer.