Make time to review your 2018 marketing activities
Before you start to plan your marketing activities for 2019 it's really helpful to understand what worked and what didn't during the previous year. This will help you to make some important decisions, such as:
Stop wasting time and money on activities that are not delivering a return
Come up with ways to improve activities that are showing a degree of success
Continue with activities that are working well
See the gaps! What haven't you tried that could make a difference in 2019?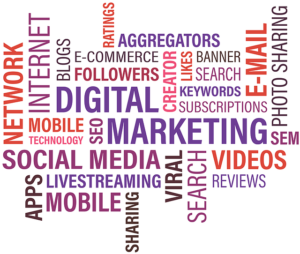 Did you achieve the marketing results you were hoping for?
This obviously assumes that you set goals in the first place! Or perhaps you had a gut feeling of what a good result might look like, but didn't quite get around to writing it down! It's certainly true that what gets measured gets done. You want to avoid getting to the end of the year just to find out that a particular activity hasn't been working. You could have reacted much more quickly and rectified the situation or avoided throwing money away.
How can you measure marketing success?
Here are some methods you could use to measure the results of your marketing activities:
1. Firstly take a look at the financial return. You might measure this by value of sales generated from:
Each networking group you belong to
Pay Per Click
Website sales (or enquiries that converted to sales)
Telemarketing (leads that converted to a sales)
Exhibition
Postcard campaign
To obtain this level of detail you need to track where your leads have come from during the year. This could be your second marketing measurement.
2. Number of leads generated through each marketing activity as per list in No. 1.
You might then want to look at each marketing activity in detail.
So your third marketing measurement might be:
3. Review each marketing activity
Number of website visitors month by month
Number of contacts added to your email marketing system
Number of click throughs to your website generated from your newsletter
Number of new pages added to your website (article/blog posts)
Number of visits to your website from your Social Media channels
Number of networking meetings attended and follow up meetings booked
Building relationships is important in most businesses and a crucial step to gaining a customer. The results in No. 3 are an indication of how engaged you are with your contacts.
There may be some eye opening facts that come out of this exercise! I've witnessed several 'bing' moments when going through this exercise with clients.
Making better marketing decisions for 2019
Having reviewed your marketing activities it will certainly help you to make informed decisions for 2019.
As an example when a networking membership comes up for renewal you will know exactly the return that it brings to the sales of your business and whether it makes good sense to renew. Perhaps it's time for a change? If that's the case you will want to ask yourself why it hasn't worked as you'd hoped it would. Is it the organisation or perhaps your approach could do with refining?
Now you are ready to create a marketing plan for 2019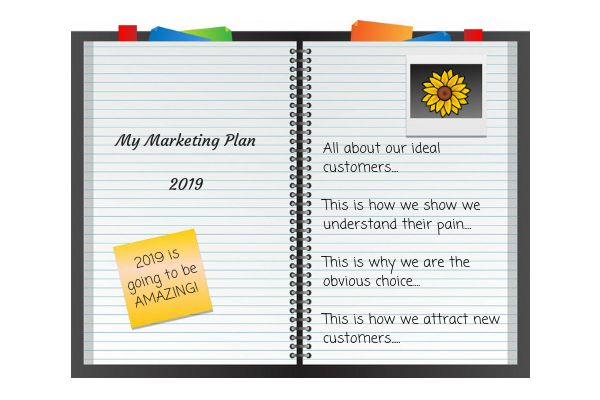 Having reviewed your marketing results in 2018 you will hopefully come up with some ideas to improve or even do something completely different and new.
You might decide that the messages on your website need honing
You might commit to adding one or two blog posts each month
You might decide to be more active and engage with your target audience on LinkedIn
Perhaps a new strategy is required.
Or perhaps you feel there's never been a strategy; just give it a go and see what happens!
If you want to make it a bit easier for yourself and create a plan for a successful 2109, here are a few ideas how I can help you:
Book an internal marketing planning workshop, which I will facilitate with your team. Email me for details.
Reserve your place on the next Attractive Marketing Planning workshop
Book an Attractive Marketing Coaching session.
I wish you a successful and prosperous 2019!