Suffering from a depleted emailing list?
Observing the emails coming into my in-box in the lead up to 25th May and the launch of GDPR, was like watching a game of poker!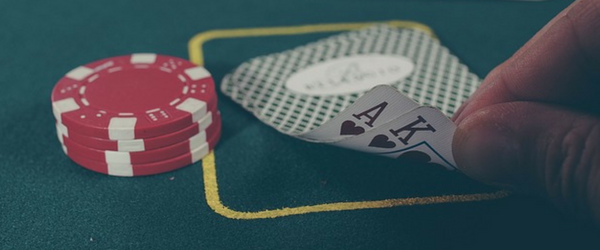 A few businesses revealed their hands early sending re-consent emails, which seemed to trigger a chain reaction of 'if they're doing it, I guess I'd better too', until there was an explosion of re-consent emails, more than you could keep track of.
What I found really interesting was the businesses that showed their hand in the last week by sending a different style of email, thanking their contacts for their loyalty and a link to their updated privacy policy.
Observing their severely depleted lists, I expect there are many who went early down the re-consent route, wishing they hadn't.
Of course, if a database had been built randomly, without integrity, gaining re-consent (or rather consent for the first time) was necessary. And there's the argument that it's better to have a small, high quality engaged list than a huge list with a lot of unengaged contacts that do not fit your ideal customer profile.
5 ways to rebuild your email marketing list after GDPR
"How do I rebuild my email marketing list?" has been a popular question since the launch of GDPR.
Whichever route you took, now is the perfect opportunity to find ways to rebuild or enhance your existing list. Here are some ideas:
1. Networking
Perhaps you network already or maybe it's not a marketing activity that's been high on your agenda. Either way it's a good time to look at how networking can increase your connections as it's proven to be a robust way to build a database of engaged contacts.
There are many reasons why people don't network, such as:
Not having the time
It's not their 'cup of tea'
Networking doesn't work; or so it seems.
I suggest these reasons are challenged and ways found to make sure networking does work.
Solutions could be:
Delegation. Who can network on your behalf?
Find places to network where it's enjoyable (perhaps the golf course!)
Having a process of follow up – to make sure networking does provide a return on investment.
Networking follow up process
Whether you network regularly or not (yet), it's the follow up process that helps to build a robust database of contacts.
Here's the follow up process I use and encourage business owners to implement:
Firstly, find a good reason to stay in touch.

How can you regularly add value to the relationship?
This is often by generously sharing your knowledge.

If you don't ask you don't get!

At the networking event ask if you can keep in touch by sending them your monthly/quarterly/biannual tips, white papers, opinion pieces etc

Make a note in a CRM system or Excel spreadsheet that they've agreed to be added to your list, along with the date and where you met i.e. record their consent.
If you didn't get around to asking at the meeting, exchange emails afterwards saying it was great to meet them and explain how you'd like to stay in touch. When they confirm that they're happy to be added to your list, file the email for safe keeping as proof of consent.
If you don't ask in person or in the content of your 'nice to meet you' email, include a link in your signature footer to a sign-up form to your eNewsletter (or regular tips) and a compelling reason why they should do so.
2. Lead Magnets
I'm expecting to see some interesting lead magnets produced over the coming months.
A lead magnet is a downloadable document on your website that is stuffed full of great value, so much so that the web visitor is happy to exchange their email address in return for your download.
This is a great way to build your email list, gain leads and build your pipeline of potential customers. However, before they 'hit send', you need to explain that they will also receive regular communication with further valuable information. Let them know how often and the type of supporting content you'll be sending. Also add a link to your privacy policy. If this is done before they submit their email address for the download, you've been clear and transparent about the fact that you intend to stay in touch.
Here are some helpful tips on How to create a Lead Magnet.
An example of a lead magnet! How to Attract your ideal customer
Don't forget to promote your lead magnet on social media.
3. Exhibitions
I never liked the idea of asking exhibition visitors to throw their business cards in a pot to win a bottle of champagne or iPad. It's too random and doesn't help the after show follow up process one bit. This way of capturing contact details should die a death.
Communication is so important at an exhibition. Being approachable, friendly, enthusiastic and asking interesting questions will help you to find exactly the right contacts for your business.
Capture the details on a lead generation form and (just like networking) ask the question; "can we stay in touch via our monthly helpful tips". Tick the box at the stand and save the details in your CRM system after the show.
Better still, use an app on your iPad to capture visitor details and when the consent button is completed they go straight into your CRM and email marketing system.
4. Telemarketing
I do purchase data for marketing campaigns, but I've never been a fan of purchasing email databases, even when the data company says the contacts have opted-in (opted-in to what?).
But I am a fan of purchasing data as a starting point for a telemarketing campaign. As with exhibitions, some well-crafted questions get a conversation going and then asking for permission to stay in touch via monthly top tips (or your version of this). Consent is either recorded on the spreadsheet or in your CRM system.
This approach can be used for any database, however the telephone numbers should be checked to make sure they are not on the telephone preference service (TPS) first.
5. Webinars
1-hour lunchtime or early evening webinars are a great way to attracted interested people and demonstrate your expertise, sharing value and leaving your audience begging for more!
More comes in the form of drip feeding your helpful tips (or your chosen form of staying in touch) by opting-in to your emailing list, if they so wish. Again, being totally transparent about how their details are to be used, what they are going to receive and how often. Always remind them that they are free to unsubscribe at anytime.
Get rebuilding!
GDPR has given us an opportunity to review the way we build our contact lists and stay in touch with prospects and customers.
Content has always been important, now more than ever.
By producing relevant and useful content consistently, your contacts will show their loyalty by staying subscribed. When the time is right for them to make a decision to purchase, you are the obvious choice.