I enthusiastically encourage business owners to create case studies. They are a fabulous way to tell a story about the brilliant job you do for your customers.
If your product or service is complex (or the subject is somewhat dry or boring!), you need to find an alternative way to explain what you do. When this is done using real life examples, it's so much easier for a prospect to understand how you can help them too.
A case study shows your prospect:
You understand their situation
You empathise with the issues they have
You can offer a perfect solution
You can demonstrate the benefits they will receive once they have bought your product or used your service
Basking in reflected glory
All these points are corroborated, because the story (your case study) is being told by a very happy customer.
Blowing our own trumpets and shouting about how brilliant we are is something us Brits struggle with!
When how brilliant we are and the great results we bring is being told via our customer within the case study, we can bask in their reflected glory.
Here's a shining example!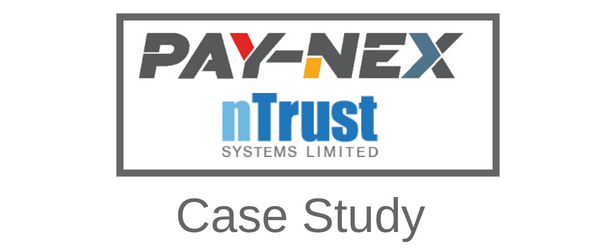 If you're thinking about writing a case study, I recommend you take a look at the Pay-Nex case study that I created on behalf nTrust Systems.
Dena Dixon is the Managing Director of Pay-Nex. They take the pain out of payroll. Russ McKenzie is Managing Director of nTrust Systems. They provide IT Support and Services.
Russ recommended that Pay-Nex gained a Cyber Essentials Certificate, which was instrumental in helping Pay-Nex win a large contract with a PLC. This is a great story to tell.
nTrust can really bask in Pay-Nex's glory. It's a win:win situation for both businesses.
Help is at hand
I hope this inspires you to start creating some case studies of your own. If so, you might find How to write a case study helpful.
If you would like me to interview your client and gain the very best for your case study, take a look at Attractive Case Study Package.
Have a question?  Feel free to give me a call on 07565 382803 or send me an email.